Promotional Bulk
SMS
Service
Increase sales and customer satisfaction with smarter SMS campaigns. The most innovative, easy to use, and comprehensive bulk SMS service platform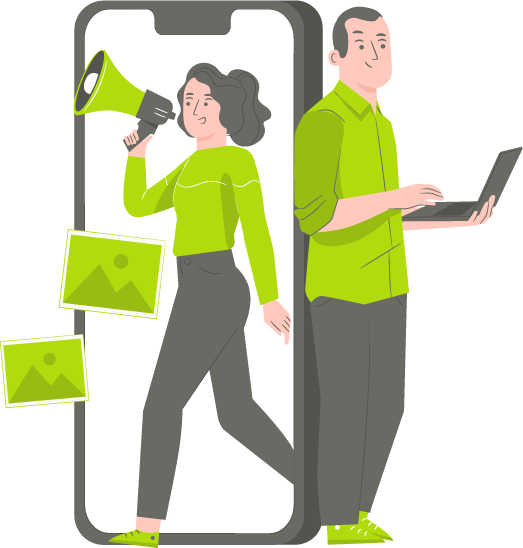 Bulk SMS Service
Best-in-class delivery. Guaranteed.
Intelligent, fine-tuned SMS gateway routing technology, Robust and scalable infrastructure with inbuilt redundancy, Direct connectivity with multiple telecom operators
Consult for Bulk SMS Requirements
Go beyond just sending bulk SMS.
Powerful SMS Campaigns
Whether it is sending media-rich personalized SMS, composing in 20+ languages, slicing/scheduling campaigns, or excluding opt-outs, it is all incredibly easy!
Real-time Reports
Track delivery status of every SMS sent in real-time. Also get granular click reports to measure, test and optimize the performance of your bulk SMS campaigns.
One Place For all SMS
Send promotional or transactional SMS via web UI, APIs, email or mobile app, receive SMS online or missed call hits, set up tiered accounts and more from one single platform.
Unmatched Delivery
Our direct partnership with multiple telecom operators and smart SMS gateway technology ensure best-in-class delivery rates & speeds.
Quick, Flexible & Scalable
STEVIANA IT offers the most flexible and easily adaptable SMS API gateway allowing you to start sending SMS from any application in minutes.
The most innovative, easy to use, and comprehensive bulk SMS service platform.
Promotional SMS is used for sending any offers or promotions to new and existing customers.
Easily send powerful bulk SMS campaigns.
Effortlessly personalize your bulk SMS with names or custom fields, compose in 20+ languages, schedule/stagger your sends, add opt-out path and more. Get best-in-class SMS delivery.
5-minute SMS API integration
Automate sending and receiving SMS from any website, CRM, or application. Access SMS APIs with sample codes in 10+ languages including PHP, Java, .NET & more.
Convey more with SMS attachments
Easily insert images, videos, PDFs, spreadsheets & more as shortlinks in your bulk SMS campaigns and grab your customers' attention. Convey more in 160 characters.
Access real-time delivery and click reports
Measure campaign outreach and effectiveness with real-time SMS delivery reports, and granular click metrics for all weblinks and attachments sent as shortlinks.
Scale up seamlessly with our robust SMS gateway and features like tiered account structure for teams/franchises, user roles and privileges, audit trail, bespoke services & more.